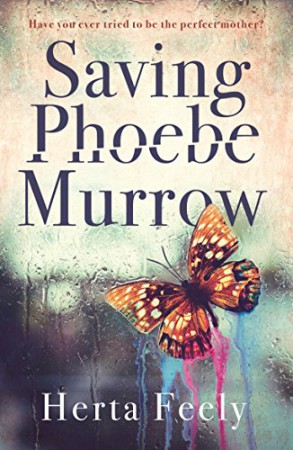 Saving Phoebe Murrow : Herta Feely
Saving Phoebe Murrow
HAVE YOU EVER TRIED TO BE THE PERFECT MOTHER?
A story about the timeless struggle between mothers and their teen daughters with a razor-sharp 21st century twist. This harrowing debut novel will make you question what's needed to keep your children from harm.
Phoebe's mother, Isabel, is precariously balancing her career and her family. Hardworking and caring, worried but supportive, all Isabel wants, in a world of bullies and temptations, is to keep her daughter safe.
But a cyber-bullying episode aimed at Phoebe pushes her to the edge with horrific consequences. Searching for justice and revenge, Isabel sets out to find the culprit behind this cruel incident.
Saving Phoebe Murrow, set amidst the complicated web of adolescent relationships, tells a story of miscommunication and malice, drugs and Facebook, prejudice and revenge.
More Great Reads: