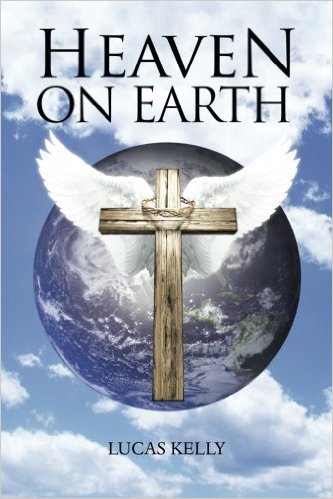 Heaven On Earth : Lucas J Kelly
Heaven On Earth
The book Heaven on Earth is a sheer illustration that we can acquire a new lease of life here on earth and can reap eternal life in Heaven above if we are faithful and believe.
You've got to look for a brighter day and let the memories fade away; you can't take life anymore so in Jesus Christ you move on. In the midst of darkness God becomes your light. Heaven on Earth is a conceptual ideology that which many muse upon. It is very controversial indeed. The niceties on Earth have primarily come from Heaven; so we must acknowledge that not every aspect of the world is purely evil as Earth is in a sense the world or in a factual manner of speaking; our world.
However in saying that, we must understand that Earth is only temporary and it can't last forever. Now I hope and pray that my book will encourage and propel you forward into a fruitful and obedient lifestyle whilst taking the plunge into reading God's Word in the Holy Bible.
This book is a revised version of the now available Heaven on Earth online by Mr. Lucas Kelly.
Book Links
Twitter
On Amazon UK
On Amazon
More Great Reads: