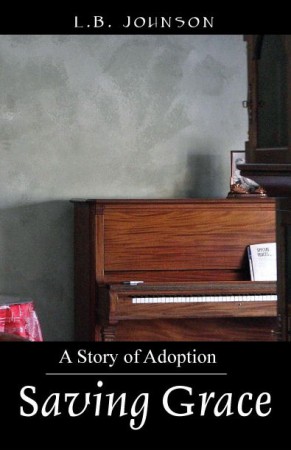 Saving Grace : L B Johnson
A Story of Adoption
It started with a birth certificate and ended up with an adoptee facing the same decision her birth mother made. For she was born to a teen mother on a warm day in August–a small, painful beginning in which she had been an unwilling participant, yet one that would shape her destiny.
Her childhood couldn't be happier but when fate tears her adopted family apart and she finds herself alone – and pregnant, still a teen. The options are obvious, but there is only one decision she could make: to give her child up to a family praying for one, and walking away.
Written in a series of vignettes written to the child she may never meet, Saving Grace is a deep look at family and how we find love and healing with souls, both two and four-legged, that may not share our blood or our last names but who are our true family.
True Course and Small Town Roads by Brigid Johnson are also on Whizbuzz Books.
Book Links
Website
Twitter
Amazon Author Page
On Amazon
More Great Reads: