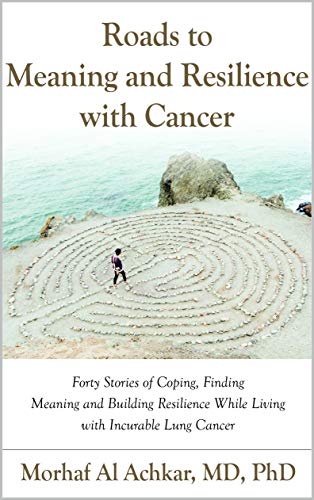 Roads to Meaning and Resilience with Cancer : Morhaf Al Achkar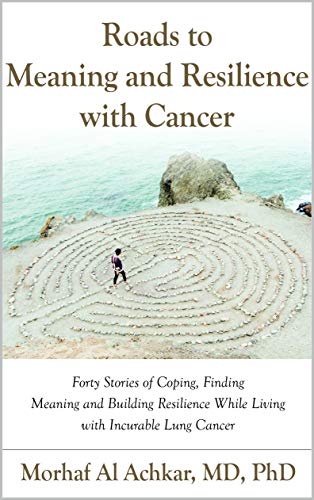 The book tells the stories of 39 patients with incurable lung cancer. It aims to help patients, families, and healthcare providers understand the experience of living with cancer. It also invites reflections on the essential questions of meaning, resilience, and coping with adversity in life.
The author is a family doctor, teacher, and researcher who is also a stage IV lung cancer patient himself. He is patient number 40.
This book offers insights for all of us, healthy or not, who seek to better understand ourselves. The Book Review Directory
Impressively informative, exceptionally well written.  — Midwest Book Review
This is an intimate and challenging read, especially if you have personal experience with the pain of terminal cancer, but it is also essential.  — Self-Publishing Review
The author's nonjudgmental stance allows this book to be read by people with differing stances on many topics without feeling criticized. — The Journal of Family Medicine
A young general practitioner with lung cancer searches for his identity and for an "answer to my existential struggle". He facilitates conversations about some of life's big questions with 39 others with the same diagnosis, "hoping that by developing the language to explain our struggles as cancer patients, others can understand us better, and with that, also better understand themselves." — ManyBooks Review
Being Authentic: A Memoir and A Love Attempt by Morhaf Al Achkar are also on Whizbuzz Books.
Book Links
Website
Facebook
Twitter
Instagram
Amazon Author Page
On Amazon
More Great Reads: