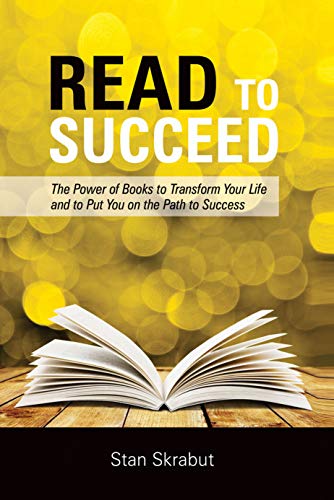 Read to Succeed : Stan Skrabut
In Read to Succeed learn that there are countless benefits to reading including idea generation, longevity, and increased mental functions among many others. Developing a reading habit that will open you up to new ideas is easy to start and by reading this book, you will learn how to develop a reading habit that will last.
The book recounts the reading habits of our Founding Fathers. In addition, it shares the reading plans of well-known successful business leaders such as Bill Gates, Warren Buffet, and Oprah Winfrey. These pillars of our society all have similar reading habits. This book uses their strategies to help anyone become a more effective reader. Further, this book lays out realistic ideas on how to incorporate reading into your personal game plan to succeed and accomplish your goals. Whether you are a beginning college student or already on your way to success in the professional world, this book has something for you to hasten your path.
Highlights of What You Will Learn
Benefits of Reading
How to Improve Reading Skill
How to Take Proper Reading Notes
Tips for Building a Powerful Personal Library
The Optimum Way to Share What you Learn
And Much More!
Develop a reading habit now that will lead you to lifelong success!
Book Links
On Amazon
Amazon Author Page
Facebook
Audible
More Great Reads: