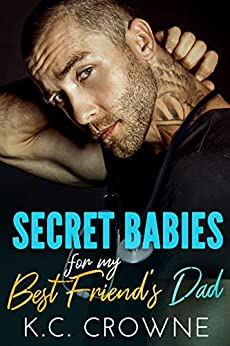 Secret Babies for my Friend's Dad : K.C. Crowne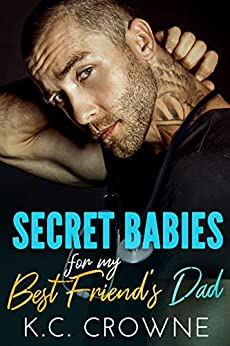 A masquerade ball.
My one shot at a kinky forbidden fantasy.
The night I shared with my best friend's dad would be veiled from the world.
Even from him.
My best friend's dad gave me the most erotic night of my life.
I've wanted Noah ever since I knew what it felt like to desire a man.
A walking Adonis.
A dreamy doctor.
And the epitome of masculinity.
He didn't know it, but Dr. D.I.I.F. had his name written all over my V-card.
I reunited with Noah at a masquerade ball.
And I walked away knowing my secret would go with me to the grave.
Boy was I a fool.
"Sadie?"
A familiar baritone voice enters my apartment.
I feel the hairs on the back of my neck rise up.
"Noah? What are you doing here!?"
My heartbeat races.
Unbeknownst to me, Noah has been assigned to administer an emergency delivery for my twins.
His twins!!!
Book Links
On Amazon
Amazon Author Page
More Great Reads: