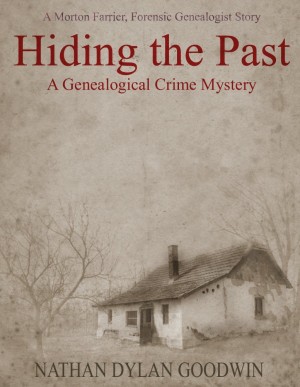 Hiding the Past : Nathan Dylan Goodwin
Hiding the Past
Peter Coldrick had no past; that was the conclusion drawn by years of personal and professional research. Then he employed the services of one Morton Farrier, Forensic Genealogist – a stubborn, determined man who uses whatever means necessary to uncover the past.
With the Coldrick Case, Morton faces his toughest and most dangerous assignment yet, where all of his investigative and genealogical skills are put to the test.
However, others are also interested in the Coldrick family, people who will stop at nothing, including murder, to hide the past.
As Morton begins to unearth his client's mysterious past, he is forced to confront his own family's dark history, a history which he knows little about.
Book Links
Website
Facebook
Twitter
Amazon Author Page
On Amazon UK
On Amazon
More Great Reads: