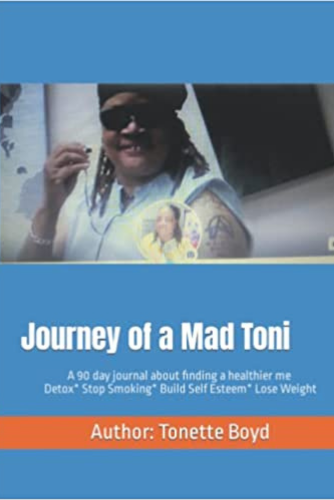 Journey of a Mad Toni : Tonette Boyd
90-day journal about finding a healthier me. Stop Smoking, Build Self Esteem, and lose weight. "Hey Joe, you know who my type of people is, those who stay in the car a little longer to hear the ending of a beautiful song.
I believe myself to be a strong woman who is perceived as cold and mean, simply because I refuse to be mistreated, disrespected, or taken for granted. Have you ever wished you could just unmeet someone?
And I forgot to tell you, Joe? rumors are carried by haters, spread by fools, and accepted by idiots. (Yall share that information.
More Great Reads: