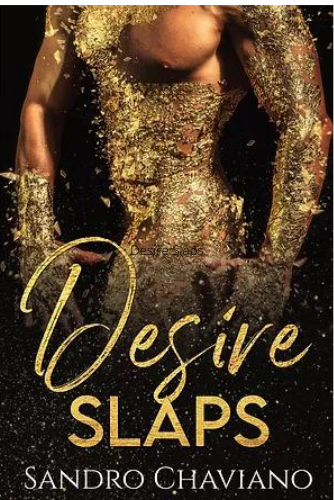 Desire Slaps : Sandro Chaviano
Just how far would an immigrant go to make ends meet to put food on the table and support their family (who think they are having the easy life in the land of the free and opportunities) in another country?
When Marcos immigrated to the USA, he was ready to conquer the world and ultimately achieve the American dream because he knew it was the land of opportunities. Little did he know that he would achieve his dream in a way he could never have imagined.
While going about his life attempting to make ends meet, he attended an art event that signaled the beginning of a new career, one not in his plans when he first set foot in the U.S.
One sexual encounter with an interesting couple opened the proverbial Pandora's Box, providing a way to earn a good income. So, when things got tough financially, a few months later, he knew where to make easy money … prostitution.
And there was no shortage of rich clients quick to use Marcos' services and indulge him for a job well done because he was damn good at it. From insecure Marta to couples looking to try new levels of kink through BDSM, to a celebrity artist and many others from all races, nationalities and sexual orientations, he had them all in his quest to search for the mighty dollar.
Marcos had life by the balls because he was living "the dream" and finally able to provide for his family. Then life slapped! His world was turned upside down in a matter of days.
How exactly did life slap Marcos?
Did his family ever find out about his secret life?
Is the life of an escort as glamorous as we all imagine?
You will have all the answers to your questions by the end of this book, so keep reading to find:
A cocktail of explicitly told sex stories filled with excitement and kink ranging from threesomes to BDSM and much more Marcos' unfolding life story that will open your eyes to a different, secret world. Detailed and fun-filled sex stories that will definitely keep you from wanting to put the book down
And so much more!
Book Links
Website
Facebook
Instagram
Twitter
Amazon Author Page
On Amazon
More Great Reads: