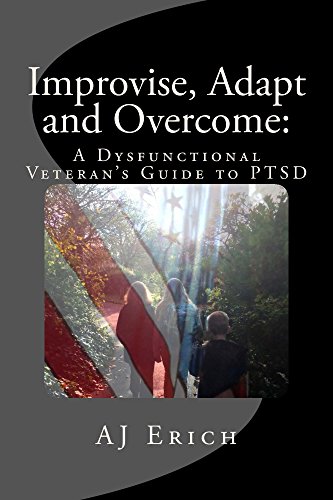 Improvise, Adapt and Overcome : Andrew Erich
Improvise, Adapt and Overcome: A Dysfunctional Veteran's Guide to PTSD
What is written within, is an accounting of the effects of PTSD on my family.
It is a tale of our struggles, our pain, our search for understanding and the lessons we have learned. It shares our story, the victories and the defeats (the numbers of which are countless) and how we live and learn together every day in order to make our life, as a family, a little bit more bearable. It contains hope, humor and compassion.
It provides a list of strategies that we have used to make our family stronger.
It is our story: Real and Raw.
Book Links
On Amazon
More Great Reads: