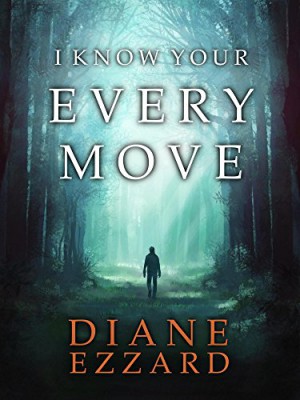 I Know Your Every Move : Diane Ezzard
I Know Your Every Move
Is Sophie being followed?
Who is behind the menacing phone calls?
One woman is killed every three days due to domestic violence in England and Wales.
Thankfully Sophie isn't one of them.
This dark romantic suspense novel tells the story of Sophie Brown, an attractive, vulnerable young girl from Manchester, England. She is trying to build a new life for herself, working as a counsellor in a women's centre. She receives a number of sinister phone messages and wonders if her past is coming back to haunt her.
Sophie forms a close relationship with Cassie, one of her clients and tries to help her escape from the clutches of a violent boyfriend. However, her own life is being turned upside down after a series of disturbing events.
She believes she is being followed but the more she delves, the closer she gets to danger.
Reluctantly, Sophie has to search through the recesses of her broken relationships to bring back disturbing memories. from when domestic violence, depression and addiction were the norm. It was a time that still evokes fear in her but she is prepared to face her demons to discover what is going on.in her life.
Can she revisit her dark past before it's too late?
This gripping story is full of twists and turns and will keep you guessing until the end.
More Great Reads: