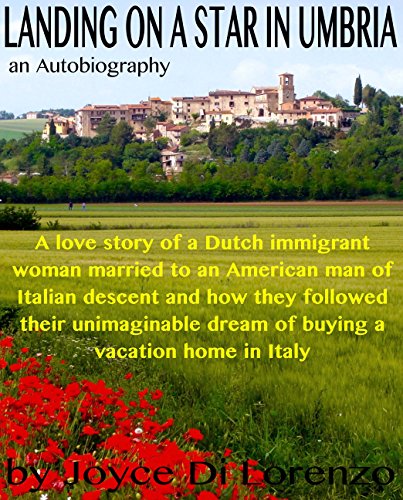 Landing On A Star In Umbria : Joyce DiLorenzo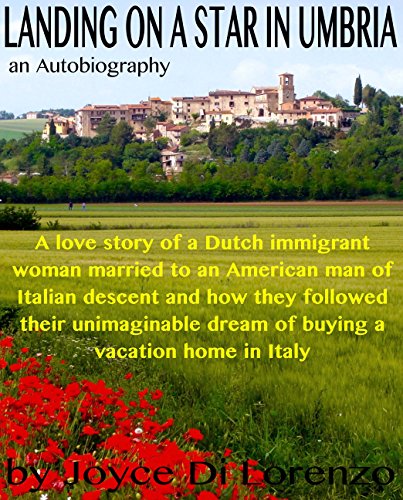 A love story of a Dutch immigrant woman, married to an American man of Italian descent and how they followed their unimaginable dream of buying a vacation home in Italy.
Feeling emotionally drained and sad after my mother died without warning, my loving, insightful husband was my "rock" and supported me through my grief. "You need a project," he said. "Why don't you find us a home in Italy?" I couldn't believe it! He couldn't be serious, but that inane suggestion was the incentive I needed to veer me from the sadness.
Suddenly I had a new and exciting goal on which to focus, dream and talk about. We had visited Italy several times and always enjoyed the time we spent there. Italy is full of those welcoming and engaging Italians who know how to make you feel right at home and with Vince's Italian heritage, the "ole' country" was a natural place for us to buy a second home. In our quest to follow our dream to Italian homeownership, we learned a lot about our love and each other.
Although many books have been written about acquiring property in Italy, most are about buying a structure to restore into a dwelling. This uniquely different story tells the heartwarming tale of the perils and the wonderful people we encountered during our search to find the perfect home in Morcella; a meticulously well maintained medieval Borgo built in 975AD, in the middle of the country; Italy's beautiful green belt region of Umbria.
More Great Reads: