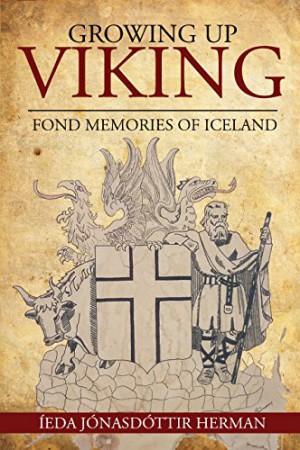 Growing Up Viking : Ieda Jonasdottir Herman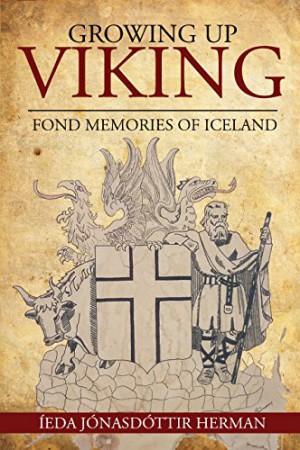 Viking Children Don't Cry. Grandpa always said Viking children never cried; they howled, screamed, bellowed – but did not cry! In Iceland 1935, the Viking philosophy was deeply rooted in the culture. Life was tough and the work was hard but along with the responsibility, there was freedom too. Childhood memories of growing up in the freedom and hardship of 1930's Iceland recalled by a WWII war bride after 65 years in the United States. Looking back after a life in America, raising ten children and being surrounded by grandchildren, and great-grandchildren, the author recalls a simpler time and draws the reader into a childhood routine that had been virtually unchanged since the days of the Vikings.
Ieda Jónasdóttir Herman's story takes the reader on an adventure as she embarks on an amazing journey through childhood. The matter-of-fact acceptance of the existence of trolls, hidden folk and the elusive monster worm (Serpent of Lagarfljot) are all part of daily life. Iceland is a world all of its own; eerie landscapes, erupting volcanoes, gushing geysers, and swirling fog. It's not hard to believe the folklore of hidden folks, and trolls, romping alongside of humans. These enchanting legends are interwoven with the hopes and fears of a child growing up amidst the hardships of day-to-day life in this mysterious land.
Book Links
Facebook
Twitter
Instagram
Amazon Author Page
On Amazon
More Great Reads: