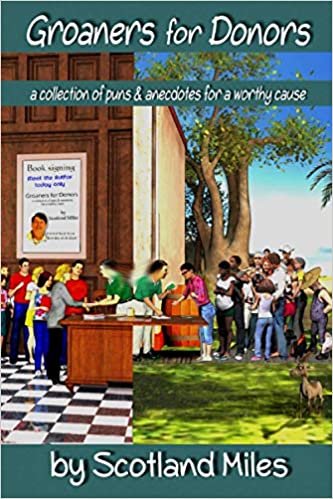 Groaners for Donors: A Collection of Puns and Anecdotes for a Worthy Cause : Scotland Miles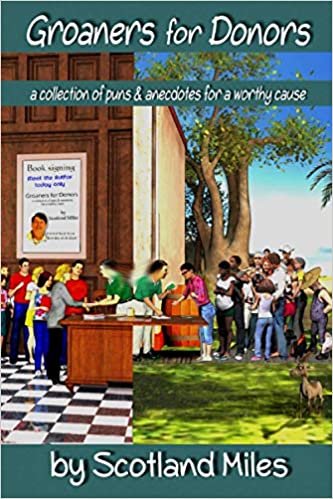 This unique and hilarious joke book was created as a fundraiser for charities around the world. All jokes are original! That's right– you won't find a joke inside these pages that you've ever heard before.
Moreover, all jokes are G-rated. But it's not just a kids' joke book by any means — it's for kids of all ages.
In addition to jokes, the book is peppered throughout with children's anecdotes– some hilarious out-of-the-mouths-of-babes classics.
So, laugh and enjoy– and thank you! Fifty percent of all proceeds will go directly to charity.
More Great Reads: