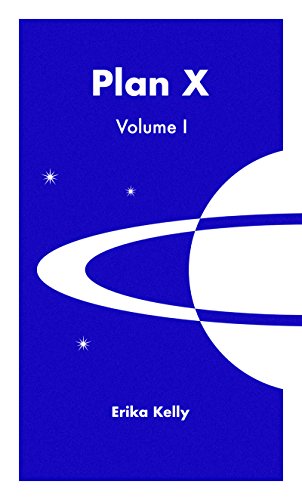 Plan X: Volume I
Over the past several thousand years, an intergalactic organization of highly enlightened humanoid aliens called Heartworm has been slowly and secretly introducing elements of their advanced cultures to the humans of Earth in a charitable effort to accelerate the Earth humans' progress toward a healthier, more peaceful, and more joyful way of life.
The stories gathered here are selected from the Heartworm archives to highlight just a few of the outstanding field agents, their successes, and their stories in Heartworm's efforts on the front of sexual ecstasy: Plan X.
Volume I:
Over the past 100 years, Aren had grown restless in his role as a Plan X field agent for Heartworm. He was quite successful, bringing intense pleasure to countless Earthlings in countless ways. Yet he craved inspiration, challenge, and excitement.
Over the past 100 years, Lana had hit her stride as an excellent Plan X field agent. She was gaining just as much personal as professional attention within Plan X. But unlike most other agents, Lana preferred to work alone.
Lana and Aren soon meet with bitter disappointments disrupting their routines. Will they find ways to overcome? Join the top two agents of Plan X as they strive to be the best erotic emissaries they can be.
Book Links
On Amazon
More Great Reads: