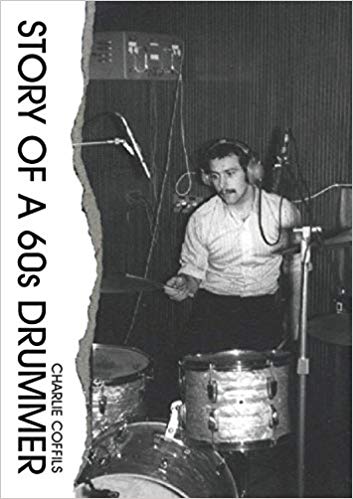 Story Of A 60s Drummer : Charlie Coffils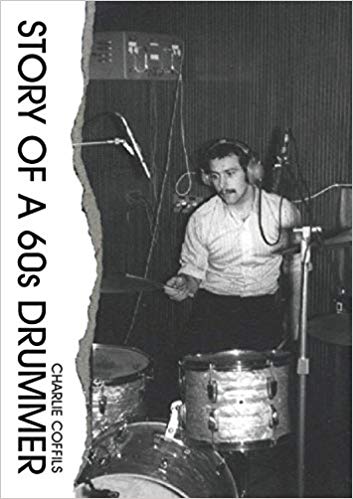 I wrote this book because I wanted to make a difference and help Head & Neck Cancer patients in the only way I knew how. By using this book as a vehicle to raise funds for the two cancer groups that I support: – Shout At Cancer and Second Chance Head & Neck Cancer Support Group.
The book is mainly about my life and early musical career growing up in Glasgow, Scotland, in the 60s, which makes up the first half of the book. I have been honest and tried to write the best story that will resonate with musicians and music lovers all over the world. The book is about my life story, so I don't want to spoil it by telling you everything here, what would be the point of buying the book?
The band that I was in was called Cartoone, and we made an album with Jimmy Page in 1968 while he was in the middle of recording Led Zeppelin 1, also Cartoone toured USA with Led Zeppelin in 1969, and there is a lot about that in the book. But there is more to the story than that. There is the band being discovered by Lulu, and me becoming great friends with Maurice Gibb (BeeGees) and, I hope, other very interesting music stories. So there is lots to read and enjoy in this book.
The second half of my book is about my long struggle with Cancer, and everything that I went through to get to where I am now. It's been very hard and painful, but I have managed to somehow survive. I hope my book will inspire people who like myself have gone through a similar experience.
Please can I ask everyone to buy this book and make it into a Best Seller, as I would love to give the two cancer groups a nice big cheque for Christmas, that would make everything worthwhile.
" Life is about the choices we make, people who make Good Choices benefit from those choices, and usually have a nice life. People who make Bad Choices usually pay the consequences, and struggle through life." That's what I have found in my 71 years on this earth.
Thank you everyone in advance for buying my book.
Charlie Coffils
Book Links
Website 1
Website 2
Amazon Author Page
On Amazon UK
On Amazon
More Great Reads: