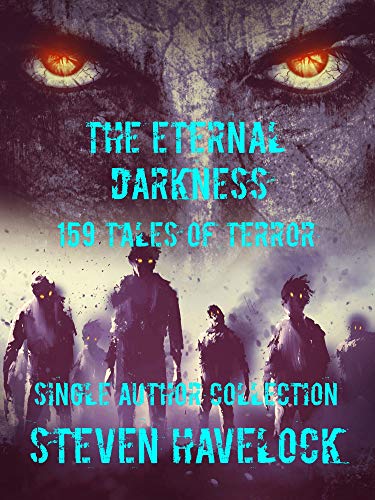 The Eternal Darkness: 159 Tales of Terror : Steven Havlock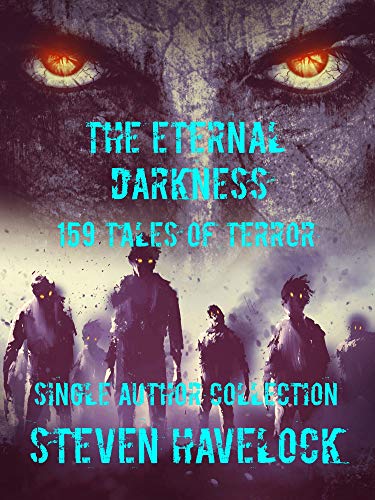 Stephen King meets Dean Koontz. Do you like stories in the style of "The Twilight Zone", "The Outer Limits" and "Tales from the Crypt"? Then this book of short stories is for you, not too wordy, not too long but still packs a hell of a punch.
This massive book by a single author has taken over 20 years to write and takes over 100 hours to read, if you want a book that's going to keep you up into the early hours of the morning then this is it.
This book is filled with bizarre happenings from axe-wielding serial killers to shadow demons in the dark and things that go bump in the night.
Over 1800 pages and 159 tales from the deepest depths of the psyche. So, light the bedside lamp, draw the bed-covers close and prepare for a rare treat of a book!
Book Links
Amazon Author Page
On Amazon
More Great Reads: