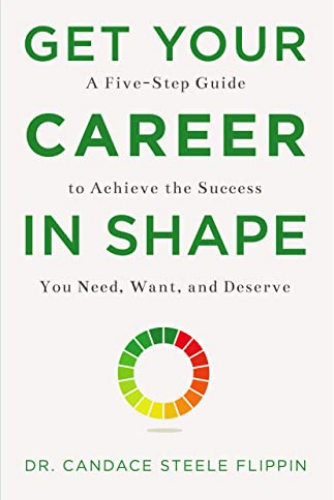 Get Your Career in SHAPE : Candace Steele Flippin
"Finally, a practical guide that women can use to take ownership of their careers, learn from their challenges, and create a path to their success. Get Your Career in SHAPE is an absolute must-have for your professional library!"
—M. Jack, Head of Diversity, Equity, and inclusion
In this revolutionary book, Dr. Candace Steele Flippin delivers practical career guidance to accelerate women's leadership and professional development. This tested framework pairs her experience as a communications executive with her research as an engaged management scholar in the Weatherhead School of Management community at Case Western Reserve University.
Her game-changing SHAPE career framework is organized into five accessible steps:
Save: Create and nurture a strong financial future
Hard work: Gain alignment with your boss on your impact
Advocate: Stand up for yourself, speak up, and get noticed
Persevere: Keep going, keep trying, and know when it's time to leave
Educate: Continually advance your knowledge base and improve upon your skillsets
With new research insights, as well as personal experiences from Dr. Candace Steele Flippin and other accomplished female leaders, Get Your Career in SHAPE provides a realistic overview of the roadblocks women confront in the workplace―and how to overcome them effectively.
"This book should be on the reading lists of anyone who seeks to not just revamp a career, but revitalize it (there is a difference). Highly recommended for women's issues reading lists, business collections, and book groups discussing personal and professional transformation." —D. Donovan, a senior reviewer at Midwest Book Review
"A comprehensive plan to help women improve their careers. Many readers will feel they've at last met the professional mentor of their dreams." – Kirkus Reviews
Book Links
Website
Twitter
Amazon Author Page
On Amazon
More Great Reads: