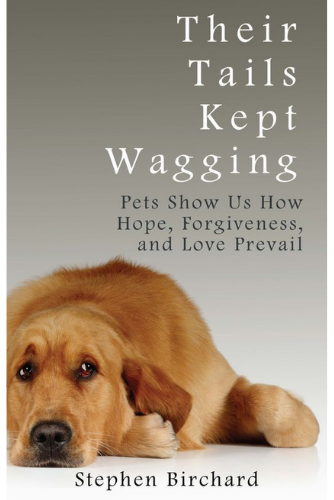 Their Tails Kept Wagging : Stephen Birchard
There's nothing quite like the bond of a human and their pet.
Which is why our hearts ache when we see our furry friends in pain.
As a Vet, Stephen Birchard often treats animals with severe medical problems. Whether it's intense injuries or dire illnesses, he's seen them all, and nothing hurts more than to see an animal suffer.
Luckily, that's where the sad part ends.
In this book, you'll find a collection of personal stories of Dr. Stephen's encounters with animals who have the odds stacked against them. But, their will to survive will always prevail.
These pets have helped shape him into the professional he is today, and he hopes that by sharing these stories, they can inspire you as well.
Be inspired and moved to tears with each chapter as you read about the impossible conditions affecting these animals and how Dr. Stephen helped them overcome.
In each story, he details the animals' medical issues, procedures they must go through, and their life after treatment.
Follow the stories of:
Rip, the young athletic Labrador who overcame serious surgical complications.
Hershey, the fighter who conquered severe infection.
Charlie, who underwent multiple surgeries and rehab.
Josie, who survived an arrow through her heart.
Billy Bob, the service dog cancer survivor.
Jack, who pulled through a major operation that other doctors thought impossible.
Bob, Dr. Stephen's personal dog, who battled cancer and beat the odds.
Maximus, the severely burned young cat.
Bruiser, The vet school surgery course lab dog who gave his life to help Stephen become a doctor.
And Tigger, the young cat who survived a major accident and returned to normal life.
Take these stories to heart and see that through love, loyalty, and forgiveness we can overcome anything!
Book Links
Facebook
Twitter
Amazon Author Page
On Amazon
More Great Reads: