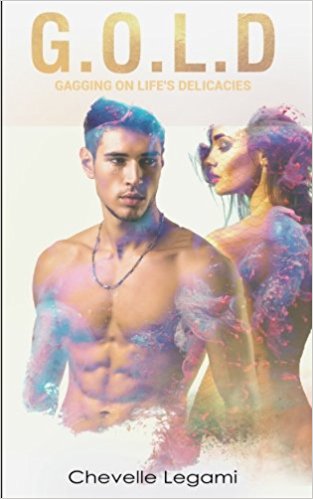 G.O.L.D-Gagging on Life's Delicacies : Chevelle Legami
G.O.L.D-Gagging on Life's Delicacies
Sex, lies and more sex.
Born to a troubled father and hardworking mother in an extremely impoverished village in the Philippines, Clarissa Chong grew up always wanting more.
When a tragic turn of events provided her with the opportunity to move to the United States with her aunt, it seemed as if Clarissa would finally get a chance to have a better life. However, she would have to tackle several obstacles before reaching her goals.
Faced with a series of enticing distractions and the lure of her own lusts, Clarissa finds herself spinning out of control when she meets her ideal man.
She unexpectedly becomes tangled in his web of deceit which places her in a life threatening situation.
Will she be able to survive the consequences that come with pursuing her desires?
Book Links
Instagram Book
Instagram Author
On Amazon
More Great Reads: