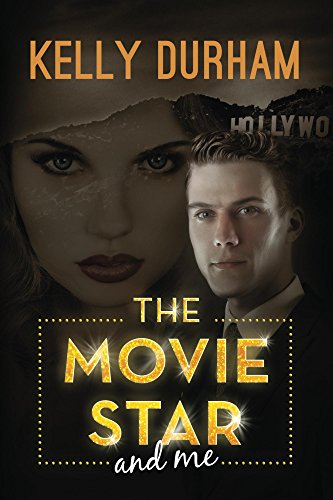 The Movie Star and Me : Kelly Durham
The Movie Star and Me
Frank Russell is a star-struck young Army veteran when he stumbles into a job at Pacific Pictures studios in Hollywood.
Frank, just back from the war in the Pacific, immediately runs into the studio's biggest stars, including the beautiful, ambitious Vera Vance—and gets off on the wrong foot! But when Frank demonstrates his leadership abilities to studio founder Abe Baum, relationships change quickly!
Movie magic, labor strikes HUAC committee hearings and the business of show business are revealed as a cast of colorful characters fight for their self-interests—with surprising results.
"…carefully styled, thoughtfully developed, and thoroughly enjoyable… riveting … the right balance of suspense and romance… a very fun story worthy of a full recommendation. 5 out of 5 Stars." – Sarah Guller, San Francisco Book Review
"The Movie Star and Me is a treat for anyone who is interested in the golden days of movies. This book has a little of everything—a taut battle scene in the final days of World War II, an exciting romance between our hero and a delectable starlet, loads of fascinating detail about movie making… and a nasty little murder. I thoroughly enjoyed it." – Kathryn Smith, "On Books," Anderson Independent-Mail
Book Links
Website
Facebook
Amazon Author Page
On Amazon
More Great Reads: