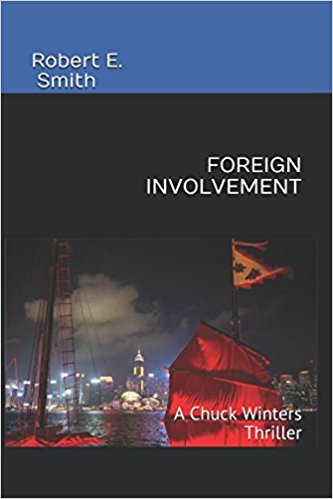 Foreign Involvement : Robert E. Smith
Foreign Involvement
Chuck Winters was a very successful San Francisco Homicide Detective, who became frustrated when too many bad guys slipped through the cracks due to unavailable information from other jurisdictions.
As a result, he hired a computer geek to assist him in writing a program to solve that problem. Long story short, he went to a S.F. Bay area venture capital company for assistance. Before long the company was sold, and Chuck retired with more millions than he could ever hope to spend.
His "retirement" was short lived, when that same venture capital "angel"— came to Chuck for help with his problem. This loyalty could not be forgotten, and Chuck embarks on a wild chase to the far-east, chasing a murderer who was cunning, rich and an exceedingly formidable adversary.
Along the way, Chuck gathers a first rate group of international crime fighters, willing to assist him in his wild, crazy and very dangerous pursuit—always going first class, with no expense spared.
Buckle up and fasten your seat belts.
Book Links
On Amazon
More Great Reads: