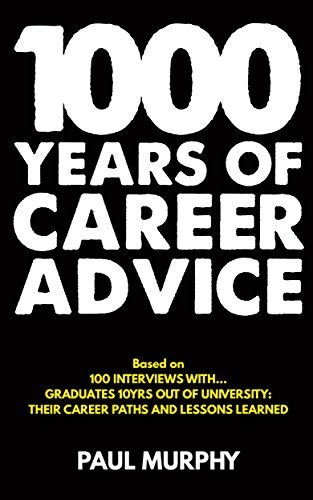 1000 Years of Career Advice : Paul Murphy
1000 Years of Career Advice
My book interviews 100 graduates 10 years out of university about their career paths and advice for a younger generation.
The people interviewed are from 16 different professions (finance, IT, science, engineering, creative, law to name a few) and work in a wide variety of industries and countries.
Whether you're a student, graduate, careers professional, lecturer, or parent; this book is 370+ pages loaded with advice – I wish it existed when I was trying to figure out my career path in my 20's.
Book Links
Website
Facebook
Instagram
Amazon Author Page
On Amazon UK
On Amazon
More Great Reads: