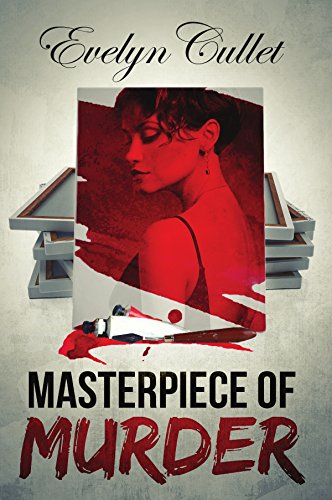 Masterpiece Of Murder : Evelyn Cullet
Masterpiece Of Murder
Masterpiece of Murder is a fast-paced, madcap, romantic suspense adventure about a heartbroken American art student, Charlotte Ross, who is so intent on locating her errant fiancé that she submits someone else's painting as her own in order to gain access to a Master art class being held in Bariloche, Argentina—the place her lost love was last seen.
When the painting gets her accepted into the class given by a world-famous artist and womanizer, being a novice makes keeping up with the others nearly impossible as she struggles to fake her way though, while trying to win back the man she loves. But her fiancé has his own reasons for being in Bariloche – he's after a stolen art masterpiece. They complicate Charlotte's life and threaten her very existence as she stumbles into a downward spiral of deceit, art forgery, and murder.
When she comes across the murder victim, circumstantial evidence begins to mount against her and the local police suspect she is the killer. Now she must use every meager resource available to her, along with the help of two fellow art students, to discover who is really behind the murder. Not an easy task with a military police officer dogging her every step.
Book Links
Website
Blog
Twitter
Goodreads
Amazon Author Page
On Amazon
More Great Reads: