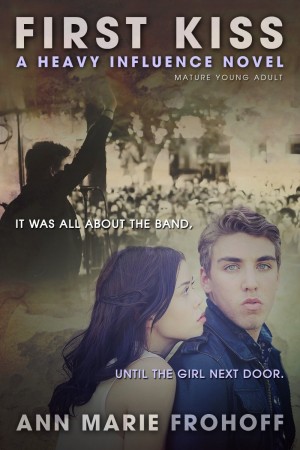 First Kiss (Heavy Influence Book 1)
Mature Young Adult: A sexually charged coming of age. ~ Jake, an up and coming teenage rocker on the verge of stardom, reconnects with Alyssa, the younger girl next door.
When she becomes something more they're forced to face the harsh realities on his road to fame and the expectations of their friends and family. Sacrifices are made as everything changes as they know it.
Book Links
Website
Facebook
Twitter
Amazon Author Page
On Amazon
First Kiss : Ann Marie Frohoff