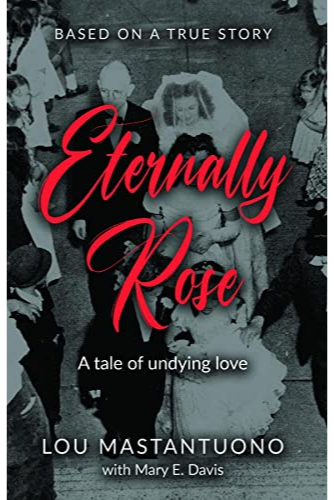 Eternally Rose : Lou Mastantuono
I
NWOOD, LONG ISLAND 1944 – Johnny Mastantuono and Rose DeFabrizio were popular high school sweethearts when Johnny enlisted to fight in the war.
Before shipping out, Johnny proposed, promising his eternal love to her. After the war, Johnny returns a hometown hero and the two young lovers make final preparations for their long-awaited nuptials. However, fate delivers a devastating blow when Rose is suddenly struck down on her wedding day.
Now, more than fifty years later, Johnny's son – having lived in the shadow of his father's grief for over half a century – digs up the past to solve the mystery of the woman his father intended to marry instead of his mother.
More Great Reads: