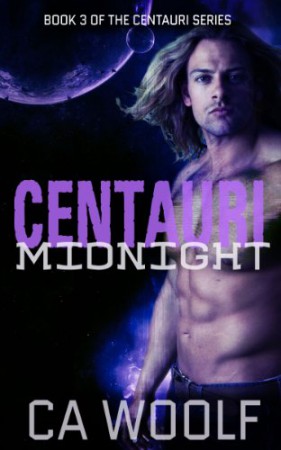 Centauri Midnight : CA Woolf
Centauri Midnight: a sci-fi romance (Centauri Series) (Volume 3)
Kitari 'Kiti' Dolana is a Tensign in the Dragonera, the most elite force of soldiers in the galaxy.  She wants justice for her murdered brother. She's trailed the man responsible to a distant planet where swords outmaneuver blasters. A planet where secrets are kept that can destroy all that Kiti knows and believes.
Garrick Marcus, Spaceship Captain and Dragonera, is on a mission to hunt down a ruthless killer. The same man Kiti is after. Garrick will do anything to help Kiti find peace and find the way to his bed.
But Kiti and Garrick discover an explosive attraction that makes it hard to keep their minds on their goals. As they try to bring down the killer, they find that love and vengeance are a volatile mix.
Book Links
Website
Blog
Facebook
Twitter
Amazon Author Page
On Amazon
More Great Reads: