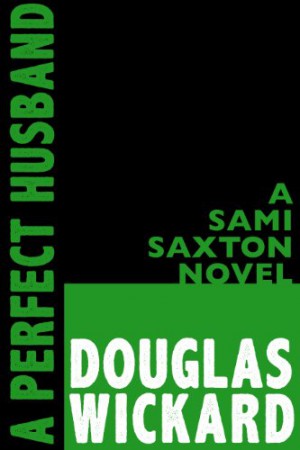 A Perfect Husband : Douglas Wickard
A Perfect Husband
An abandoned cabin… a diabolical killer… a hidden cemetery. A deadly secret is about to be uncovered.
Far from the neon blur of Manhattan—the dizzy buzz of restaurants, theater openings and one too many cocktails—located seventy-two miles outside the City in the sleepy, rural township of Montague, New Jersey, Sami Saxton is looking to rebuild her life. A rebirth, one might call it. And, she intends to do this spiritual resurrection in a small, abandoned fishing cabin, built over forty years ago by her now deceased father.
Not quite…
A lethal serial killer has taken up residence in the basement of Sami's remote cottage, using her father's carpenter table for a hobby far more sinister than woodcutting.
Sequestered deep within forty-two acres of tall pine trees, bristling brooks and fresh water lakes…
Sami Saxton is about to fight for her life…
The hard truth… nobody will ever hear her scream!
Book Links
Twitter
Amazon Author Page
On Amazon
More Great Reads: