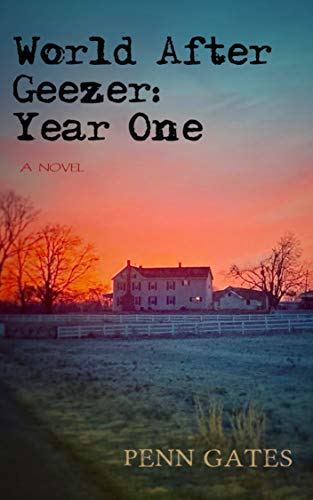 World After Geezer: Year One : Penn Gates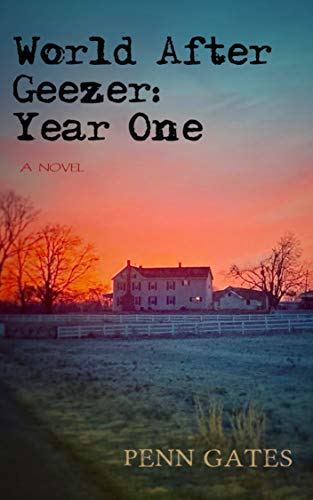 Nix St Clair has been a Cleveland cop for 20 years, and she's never seen anything like the chaos of Geezer Flu. It's the same everywhere – or so says cable TV until the power starts going on and off like a caution light. Why she hasn't died is a question Nix is too busy to answer, but she knows the authorities are fighting a losing battle.
Geezer is unstoppable, and it will get her, too, sooner or later. Before it does, she wants to reach her grandfather to say good-bye. Or to bury him if she's too late. It's a tough journey on foot, dragging along a small child she rescued from a very nasty situation. And at the end of the road is disappointment. Gramps isn't as she remembered him – and neither is his farm.
Young George Shirk and his even younger siblings have moved in to help the old man, who's suffered a stroke. While grateful, Nix finds the difference between their Mennonite world view and hers difficult – but the real clash of cultures begins with the arrival of four scared teens looking for sanctuary from a world gone mad.
She's lived by the motto "To Protect and Serve" for a long time, but she can't save all the orphans by herself. Surrounded by kids she needs to keep safe, she's begun to think of herself as the world's oldest woman with a gun. She's reached her limit by the time one more kid shows up. But the "kid" is a combat veteran of 24, and what Nix can't know is that Cash Hatfield will end up saving her.
Book Links
Website
Twitter
Goodreads
Amazon Author Page
On Amazon
More Great Reads: