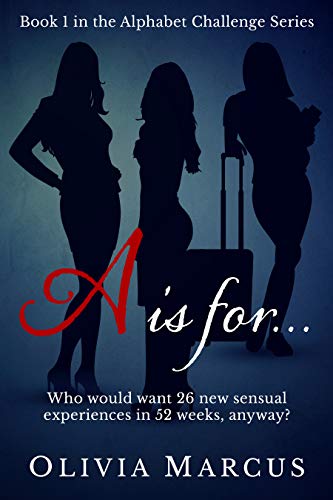 A is for… : Olivia Marcus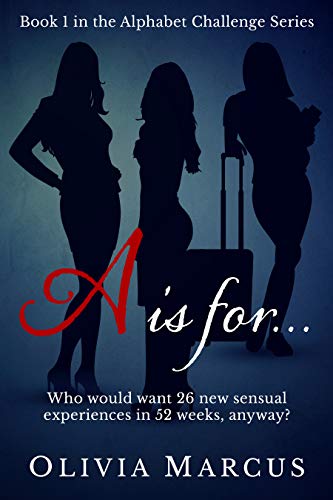 Barbara, Dawn and Jade, three good friends… content with life but bored in love… and a bold challenge they set each other, at a New Year's Eve party.
26 new sensual experiences in a year?
Join each of the girls as they add a little spice to their lives, shake things up and see if they get a taste for variety.
Can they sail beyond their current horizons without sinking in the process, and what does the law of unintended consequences have to say about their plans?
New experiences bring love, laughter and quite a change for the better, along the way. Can having this much fun really be wrong?
Erotic, guilt-free, hot, sexy and naughty – in a good way.
If you've got an open mind and love sexy heroines in control, and the occasional bad guy getting his comeuppance, you'll enjoy sharing the adventure with our three girls, as their libido is re-ignited.
Book Links
Website
Facebook
Book2Read
Amazon Author Page
On Amazon
More Great Reads: