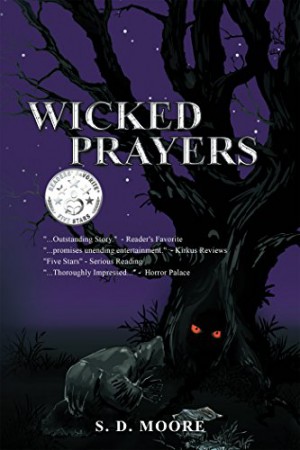 Wicked Prayers : S.D. Moore
Wicked Prayers
The award winning S.D. Moore returns with a scary, entertaining literary ride. Wicked Prayers is a fast paced, action packed horror story in which an unusual band of heroes desperately fight all manner of hellish incarnations to thwart Evil and his infectious hideous creatures.
In the action-filled spirit of Underworld, 28 Days Later, and From Dusk 'til Dawn – Wicked Prayers offers original creatures for a helluva scary fun thrill ride.
May no more dark doors be opened tonight. Contains mystery, action, supernatural erotic scenes, violence, adult language, and a little faith.
Book Links
Website
Amazon Author Page
On Amazon
More Great Reads: