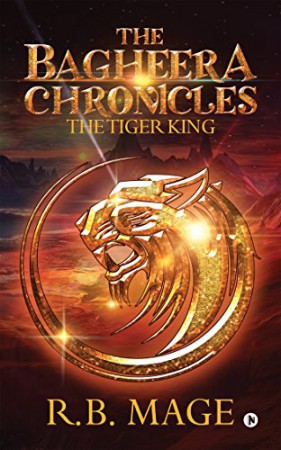 The Bagheera Chronicles : R. B. Mage
The Bagheera Chronicles : The Tiger King
From the mystical land of India, we bring to you an eastern fairy tale; that of a lonely prince, a beautiful witch and an ancient curse.
The Bagheera Chronicles is a four part series and the first book in the series is called The Tiger King. It is a fantasy fiction set in modern day India. The mythology of this book is inspired by the many eastern tales (India, China and Burma) of the notorious Were-tiger.
A Bagheera is an infamous shape-shifter of the east that transforms into a tiger under the full moon.
An ancestral curse forces eighteen-year-old Rajput Prince Vanraj Sisodia to live the life of a Bagheera. His life of luxury is thrown off-course and he must cope with this curse and the burdens of regular life. With no real friends to help him through this ordeal; he leads a reclusive life.
His solitary existence takes a magical turn when he meets the beautiful and vivacious Lasya — a teenage witch.
It is a feminist fairy tale, as Vanraj is not your typical knight in shining armour. In fact it is the heroic witch, who saves the prince in peril.
At the heart of it, the book is about the emotions we experience as we grow up and how we learn to accept our life despite our flaws and ill fate. All we need is a certain pair of 'eyes' that see the light in us. Hope those who read the book identify with it.
Book Links
Facebook
Twitter
Notion Press
On Amazon
More Great Reads: