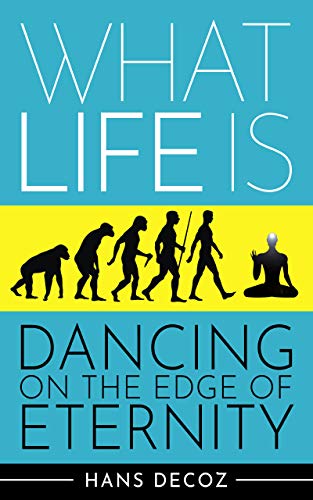 What Life Is; Dancing on the Edge of Eternity : Hans Decoz
What Life Is; Dancing on the Edge of Eternity
When it comes to the subject of Life, we seem to have a blind spot.
Throughout the ages, the question of what Life is has been asked and answered a thousand times and invariably both the question and the answer center on Life's attributes: what it does, where it came from, what created it, what its meaning is… What you won't find is the answer telling you what Life is. We seem unable to consider Life as a presence in and of itself, independent from life forms and outside the context of alive versus dead.
When you die everything that was enclosed by your skin is still there, except Life. Life has left you. But what is that thing called Life? What is it made of?
Does Life have particles? If it did, wouldn't science have found them by now? Is it energy? If it is, wouldn't scientists be manipulating it? Why have we not been able to capture or isolate it?
What Life Is; Dancing on the Edge of Eternity, is not an intellectual or philosophical argument, nor does it promote a religious platform. It touches the subject of Life unlike any other text, exploring the most essential question we can ask. The answer it offers is life-changing and may surprise you.
Book Links
Website
Facebook (author)
Facebook (book)
On Amazon
More Great Reads: