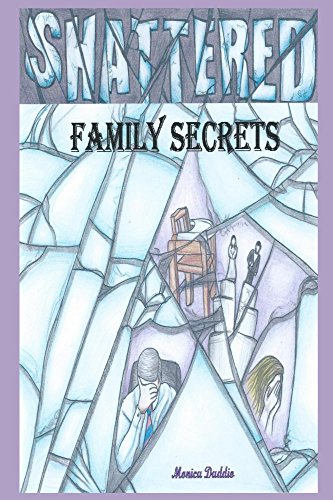 Shattered Family Secrets : Monica Daddio
Shattered Family Secrets
Young, smart, attractive Katie Thompson seemed to have it all: a promising future, great friends, likable and was at the top of her class, in spite of her parents' divorce. She worked hard to keep her life on the right path.
But when her father remarries a much younger, beautiful woman Katie's view of herself becomes distorted. The failure of Katie's first love interest compounds her insecurity and she goes on a downward spiral dealing with her own demons in private. After Katie finds a new beau, the people in her life remain oblivious to her underlying problems and sweep everything under the rug. Until things have gone too far.
Katie has to learn the hard way to deal with life's unexpected twists and turns. She's quickly thrown into adulthood by making major life decisions once she finally realizes what she wants and believes is right. Unfortunately, there is someone that is not going to allow Katie to have what she wants – and will stop at nothing to make everything go their way.
How would you feel if you found out you had been terribly manipulated?
How would you react when you found out who was responsible for pulling those strings?
Sometimes the past stays buried, but other times, rare but not impossible, it comes back to bite you in the ass!
Share in Katie's journey as she grows and learns how to cope with the consequences of her choices.
Monica Daddio is retired and able to put her efforts into writing. Shattered Family Secrets is her second novel with inspiration from true-life events.
More Great Reads: