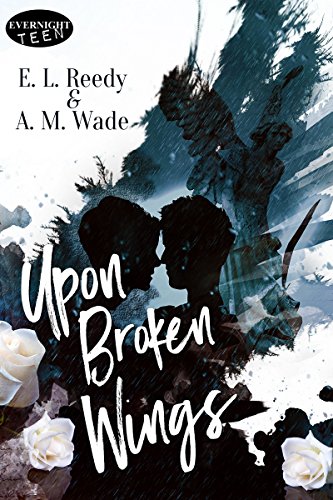 Upon Broken Wings : E. L. Reedy & A. M. Wade
Upon Broken Wings
To save their souls, a high-functioning Autistic boy, unaware that he is dead, must convince a suicidal comatose boy to choose to live.
Bound by a dark act of hate and despair, high school freshmen, Andrew and Kiernan, learn that their untimely deaths did not bring an end to their pain, but only began the suffering of those left behind.
While his lost memories return, Andrew must master seemingly impossible feats, both spiritual and physical.
As a dark spirit stalks Kiernan through the borderlands of life and death, he must also face the pain his actions have caused his loved ones. To save both their soul.
Book Links
Twitter (E. L. Reedy)
Twitter (A. M. Wade)
Pinterest
Amazon Author Page (E. L. Reedy)
Amazon Author Page (A. M. Wade)
On Amazon
More Great Reads: