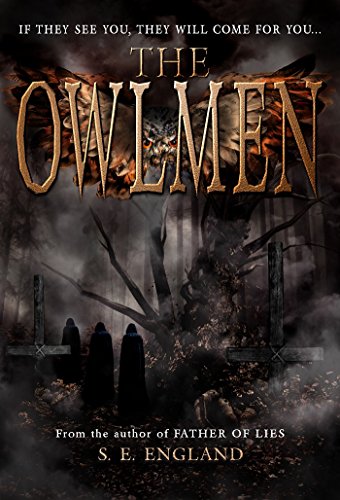 The Owlmen : S. E. England
The Owlmen
THE OWLMEN – NEW FROM THE AUTHOR OF BESTSELLING OCCULT HORROR TRILOGY, FATHER OF LIES!
IF THEY SEE YOU THEY WILL COME FOR YOU…
Ellie Blake is recovering from a nervous breakdown. Deciding to move back to her northern roots, she and her psychiatrist husband buy Tanners Dell at auction – an old water mill in the moorland village of Bridesmoor.
However, there is disquiet in the village. Tanners Dell has a terrible secret, one so well guarded no one speaks its name. But in her search for meaning and very much alone, Ellie is drawn to traditional witchcraft and determined to pursue it. All her life she has been cowed. All her life she has apologised for her very existence. And witchcraft has opened a door she could never have imagined. Imbued with power and overawed with its magick, for the first time she feels she has come home, truly knows who she is.
Tanners Dell though, with its centuries old demonic history…well, it's a dangerous place for a novice…
Book Links
Website
Facebook
Twitter
Amazon Author Page
On Amazon UK
On Amazon
More Great Reads: