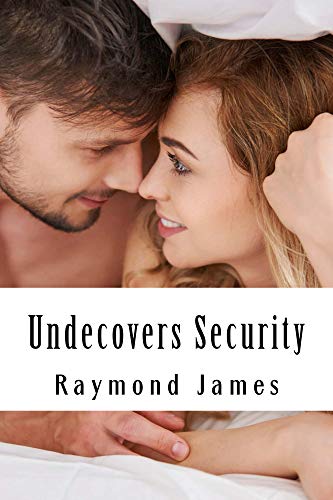 Undercovers Security : Raymond James
Undercovers Security
Follow Jake on his funny, sexy and at times challenging adventures.
As the lead security person for a large hotel, office building, movie theater and dinner theater complex, Jake deals with many unique challenges including drunken and unruly guests, flashers and a staff of twenty something, mostly part time employees while at the same time falling in love with a co-worker.
A knock on the open security door snapped Jake to attention. In the doorway stood Jane "I heard a sixteen-year-old gave you a bloody nose."
Grant unable to control himself let out a laugh causing Jake's blood pressure to rise.
Jake studied Jane, her light brown hair cascading past her shoulders. She looked amazing and for a moment Jake was speechless. "Nothing to say big guy."
Jake was definitely intrigued by Jane and knew she was one reason he hung on to this crappy job. Jake composed himself "Guess you'll have to find yourself another go to guy."
Jane smiled that sweet smile "I think I'll keep you for now, sweet dreams."
Jake checked out Jane's legs in her tan pumps as she turned to walk towards the exit. Jane if you only knew, Jake thought to himself adding someday young lady it will be more than a dream.
Book Links
On Amazon
More Great Reads: