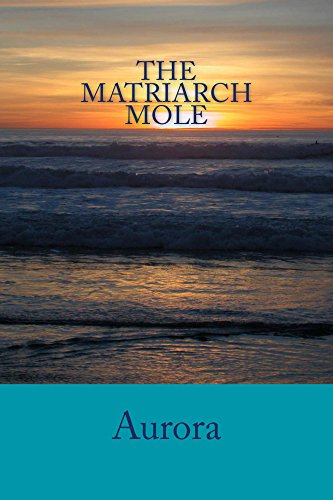 The Matriarch Mole : Aurora
The Matriarch Mole
Suspense, intrigue and espionage impede the journey of multicultural friends exposing domestic injustices and international insurgents.
Elena and Victor Entis immigrate to New York from Cuba, later settling in Miami, Florida during the early 1960's. Their tumultuous marriage abruptly culminates when Victor is suspiciously murdered.
Elena's eclectic personality enables her to singlehandedly overcome hardships, while raising her children. She is a complex chameleon who harbors a very personal vendetta against U.S. institutions. Ultimately, she strives to groom her eldest daughter Nanci, to follow in her clandestine and destructive footsteps.
However, Nanci titters between being the obedient daughter and a trailblazing renaissance women. She believes her calling is to empower the disenfranchised.
Simultaneously, Nanci's life spirals out of control when the government identifies her mother Elena, as a key conspirator within an international counter intelligence network.
This is a journey from the depth of despair to enlightenment. Only through the bond within her multicultural friendships is she finally able to unravel the truth.
Book Links
Linkedin
Amazon Author Page
On Amazon
More Great Reads: