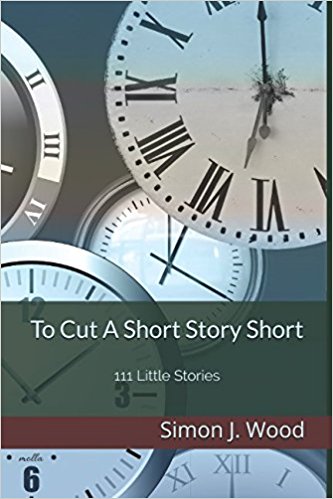 To Cut a Short Story Short : Simon J. Wood
To Cut a Short Story Short: 111 Little Stories
A young magician in a pub opens his hands to release a cloud of tropical butterflies; a female bookseller is forced to attend a dance in drag to atone for a misdemeanor; a lonely man searches for a mysterious woman on a cruise; four school friends experience terror on a caravan holiday, and a macabre stranger wanders the streets at midnight, stealing dreams.
Ranging from just 100 up to 4000 words, these and 106 other memorable little stories are found in this eclectic and tantalizing collection by Simon J. Wood, an exciting new voice in the Flash Fiction genre.
To Cut a Short Story Short: 111 Little Stories is also available on Amazon as an eBook, and as an Audiobook, narrated by Angus Freathy.
More Great Reads: