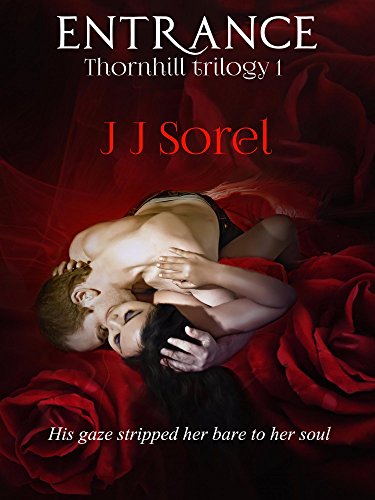 Thornhill Trilogy 1 – ENTRANCE : J J Sorel
Thornhill Trilogy 1 – ENTRANCE
Clarissa Moone is a young, classy, impoverished art history graduate. Her life transforms when she lands a job working for the enigmatic billionaire, Aidan Thornhill. As the contract stipulates that she reside at his lavish Malibu estate, Clarissa suddenly finds herself surrounded by jaw-dropping art and opulence. A significant step up from the run-down apartment she shares with her best friend.
Aidan Thornhill is a self-made billionaire whose earlier start in life was riddled with poverty and a dysfunctional upbringing. Running away from scandal, he joins the army and works his way up to the Special Forces. Accompanied by haunting memories, Thornhill re-enters civilian life with a million dollars gifted to him by a dying buddy. He travels to Europe where he develops a passion for art. And after many astute investments, he becomes one of LA's wealthiest bachelors.
Voluptuous, intelligent and sensitive, Clarissa Moone's beauty makes Aidan gasp for air. But with a reputation that is as much invented as true, he has to convince Clarissa that he is not a heart-breaker. Aidan Thornhill's movie-star looks, love of art and passionate support for the downtrodden, soon wins Clarissa's heart, soul, and innocence.
After living a life devoted to intellectual pursuits and art, being new to love, she succumbs to her smoldering hot boss, who stops at nothing to pleasure her, sending Clarissa off into toe-curling ecstasy.
Behind the scenes, however, retribution brews. The claws are out. Determined to stir trouble, three characters, one of whom, a spoilt heiress, do everything to reap revenge.
With mutual burning passion impossible to extinguish, the couple's chemistry is so potent that their souls implode when Thornhill's mysterious past threatens to drive a wedge between them. The former soldier goes into battle determined to have Clarissa even if it means losing everything.
Book Links
Facebook
Twitter
Amazon Author Page
On Amazon
More Great Reads: