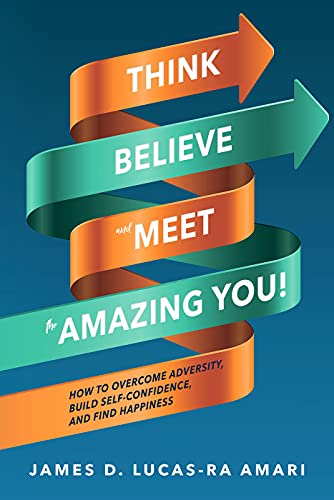 Think, Believe, and Meet the Amazing You! How to Overcome Adversity, Build Self-Confidence, and Find Happiness : James Lucas-Ra Amari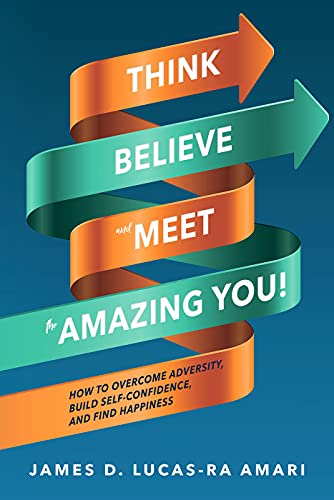 "You'll never amount to anything." "You ain't worth a dime." "You'll never be nothing." "Someone should take you out back and blow your F@&@ brains out."
These are the words that I heard from my family growing up. Unfortunately, too many of us allow words from others to affect us more than the actions of others and it's too bad because they often shape how we lead our lives and rob us of happiness as well as our full potential.
In my own life, I was blessed enough to overcome these negative messages – going from barely scraping out a living and sleeping in my car to creating and running one of Houston's most successful real estate companies at the age of 34. And that is why I have written this book.
I'm here to share my successes and failures and show you that what people think of you is none of your business. It's not so much of what people say about you, it's what you choose to believe. I am here to show you that you can achieve your goals and reach your dreams, no matter what life has thrown at you.
This book presents a rare opportunity to face yourself and uncover the inner abilities and gifts you never realized you had inside.
Discover the following life-changing concepts:
• The value of not chasing the "American Dream", but the importance of chasing "YOUR DREAM"!
• Why the word coincidence exists, but never really occurs
• While logic will take you from A to B, it is imagination that will take you beyond Z
• Why knowledge is knowing how to tell time, wisdom is knowing that times will change
• A person is not your enemy or friend, but every person is your teacher
Whether you are feeling frustrated, stuck, depressed, or just know there is more for you in life but you can't quite get there, this book is for you. If you are ready to take off your blinders and embrace the fact that the life of your dreams is yours for the taking, if you are ready to amaze everyone around you—and yourself, you'll want to start reading this book today!
More Great Reads: