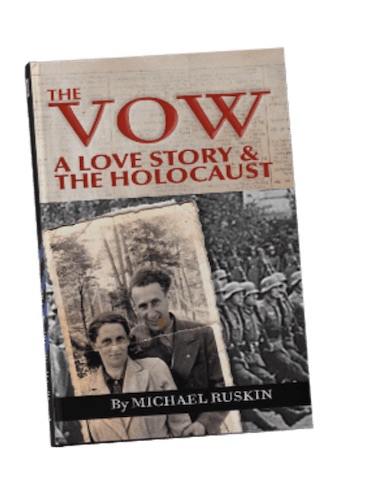 The Vow: A Love Story and the Holocaust : Michael Ruskin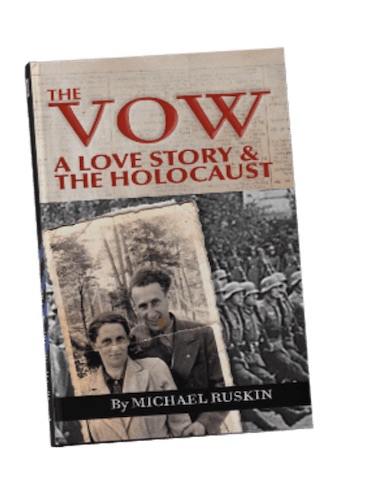 As the son and last surviving member of his family, my book is based on the lives of my late parents, David and Dora Ruskin, who were Holocaust Survivors in Lithuania from 1941-1945. Beginning from the couples' early childhood in the 1930s, the book depicts their special bond amidst the death and destruction of the Holocaust; and their lives after liberation and coming to America.
Being forced into a Lithuanian ghetto early in their marriage, they were separated and then deported into separate concentration camps where they went through unimaginable brutality and abuse at the hands of the German SS under horrific living conditions.
After David was liberated in May 1945 from the Dachau concentration camp, he began his "mission" to find his beloved wife nearly a year after their separation. Searching through the rugged and treacherous terrain of central Europe, he finally found her, nearly two months into his search.
They eventually immigrated to the United States along with their 3-year son. My intention in writing the book was to keep their legacy alive and to contrast their remarkable journey against the backdrop of one of the darkest periods in human history… the Holocaust.
The book is more than writing about the unimaginable horrors of the Holocaust, it is also a tribute to my parents' love, faith and courage and their will to survive. Their relationship truly exemplifies the strength of their love and the human spirit, which is in all of us. A poignant message they wanted to leave for humanity but never did. Now, this book will be their "voice."
Book Links
Website
Facebook
Buy the book
More Great Reads: