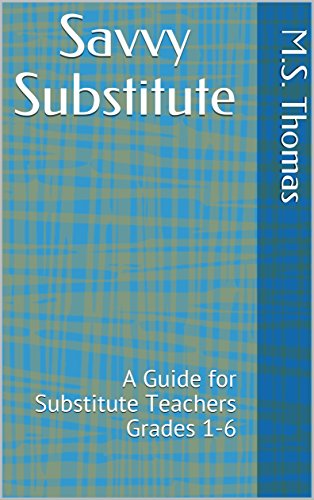 The Savvy Substitute : M.S. Thomas
The Savvy Substitute
Do you want to work with children so you can be a positive influence on their lives? One way to do this is to become a substitute teacher.
It can be fun, but it is not for the faint-hearted. This guide to being a Savvy Substitute is mainly geared toward working in elementary schools, but some of the ideas can be used for any age level.
There are many reasons people want to substitute teach. Maybe you love children, and you want to make a difference in their lives. Maybe you just want to make some extra money, and this seems like an easy way to do it. Or, maybe you want to change careers, and you want to see if education can be the new adventure in your life.
Whatever your reason, you need to be aware of some of the many pitfalls and successes that will determine your future in substitute teaching. So, if you want to be an awesome substitute teacher that is requested over and over, keep reading for some guidelines and tips!
Book Links
Facebook
Twitter
Amazon Author Page
On Amazon
More Great Reads: