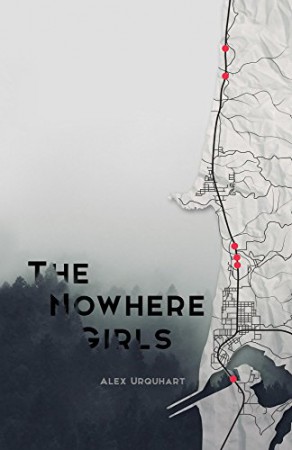 The Nowhere Girls : Alex Urquhart
The Nowhere Girls
On a sullen, overcast day on the Central Oregon Coast, a body is found pressed against the jagged rocks of Yaquina Bay. Thanks to several brooding texts received by her grandmother, twenty-one-year old Katie Deeds' death is ruled a suicide.
Jonah Carr, a local feature reporter on his third year of the job, is assigned the story by his editor. Initially, nothing looks to be atypical or particularly noteworthy about the girl's demise. She was known as being wildly erratic and impulsive, and although her suicide came as a surprise to those who knew her, no one considers the possibility of foul play.
However, through a series of interviews with those closest to Katie, Jonah uncovers an intricate plot shrouding the girl's passing, adding another layer to the mystery. Only two people recall seeing Katie on the night of her death and one is unwilling to talk.
Simultaneously, Jonah makes a loose connection to a thirty-two-year-old cold case. Kylie Desmond was last seen walking alone in the early morning hours of August 12th, 1984. Then, in 1994, her skull was found in an abandoned car. She was one of five teenage girls who were murdered over an eleven-year period; each walking alone or in pairs on the same highway. The killer was never caught.
Now, with the assistance of Private Investigator Maryanne Wiggins, Jonah must probe every link to the cases that the Newport Police Department has neglected, desperate to find any loose-ends to tie to the girls before another body is unearthed. Through his exploits, he starts to answer the question that has haunted the small coastal town for decades: Is there a serial killer living in their midst?
More Great Reads: