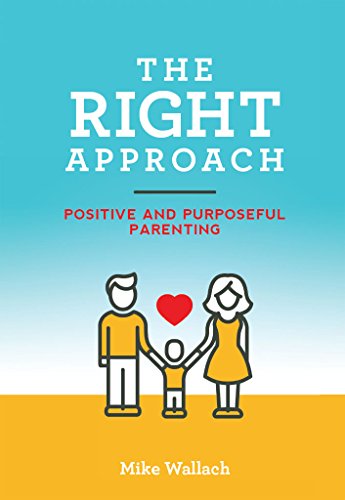 The RIGHT Approach : Mike Wallach
The RIGHT Approach: Positive and Purposeful Parenting
As parents grimly discover all too often, the terrible twos is a challenging phase of a child's life that seems to last well beyond its nominal time frame. For parents who feel that progress with a child's behavior is a hard-fought battle with rare victories, it's time to adopt The RIGHT Approach.
This brief and simple guide is designed to help frustrated parents make positive progress and improve the relationship with their children. Basic principles of applied behavioral analysis are presented in a practical fashion, giving parents the strategies and tools they need to find success at home.
This reference guide begins with an examination of the current situation and an adjustment of the mind-set to focus on positives. These adjustments are tested with the boss analogy, which compares reactions to a child to reactions to a boss in a professional setting.
A breakdown of the five functions of human behavior sheds light on the reasons behind a child's moods and actions. Capped off with behavioral response strategies suitable for a variety of situations, The RIGHT Approach will grant troubled parents the techniques and concepts needed to improve relationships with even the most stubborn of children.
Book Links
Website
Facebook 1
Facebook 2
On Amazon
More Great Reads: