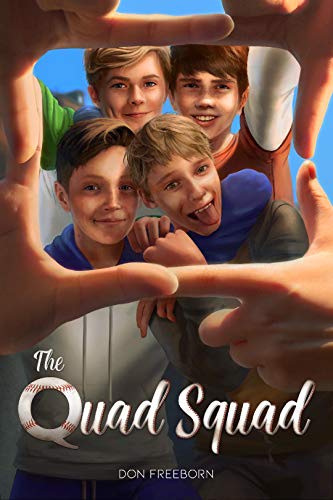 The Quad Squad : Don Freeborn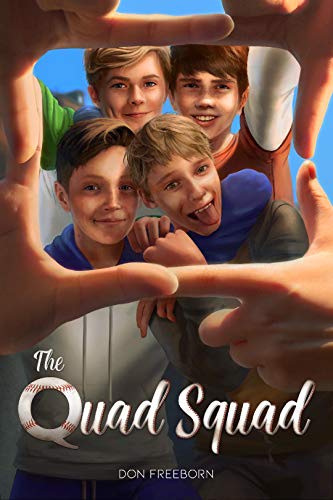 Chase, Michael, Zack, and Brady have been best friends since they could walk. For The Quad Squad, as they call themselves, fifth grade seems full of promise—including the chance to win their first baseball championship together. But this year also brings new challenges that will test the foundation of their friendship.
Chase struggles to come to terms with his parents' divorce and an absent father, and as his anger spills over into the rest of his life, it threatens his friendship with the rest of the Squad, who he needs now more than ever.
Michael has problems at home to contend with too, and as he faces the horrific consequences of failing to meet his father's expectations, he wonders if he can share his deepest secret with his closest friends.
Zack challenges himself to become more responsible—as a son, a friend, and a brother. But when he learns Michael's secret, he must choose between keeping a dangerous promise or protecting his best friend.
Brady has always been the goofball of the Squad, the friend most relied upon for a good laugh. But as the challenges the boys face threaten their friendship, it may be up to Brady to hold them all together.
As their fifth-grade year draws to a close, the final game of the season brings all of the boys' problems to a head. With the specter of middle school looming on the horizon, will The Quad Squad survive, or will it, like their childhood, fade away?
More Great Reads: