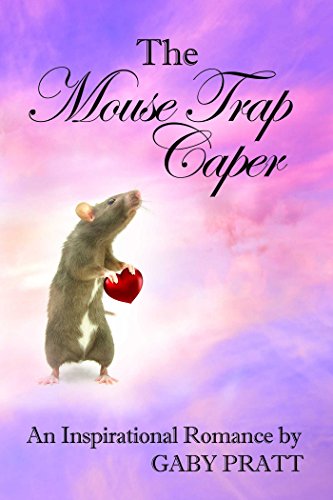 The Mouse Trap Caper : Gaby Pratt
The Mouse Trap Caper
Nicknamed "Mouse", Kerri Hill, Christian School teacher, moonlights as a barrel racer, resides in lower, slower Delaware.
After a rodeo accident takes the life of her friend, Kenny Prescott, she goes on a mission to console his brother, Mark. Kenny would've wanted her to. For cues she leans heavily on the ways the chaplain at the hospital had comforted her after her mother's passing. Little did she know Banner, her horse, would be the catalyst keeping Mark close by, and, from time to time, she had to remind herself consoling is not the same as falling in love.
Mark, Kenny's brother, is an orthopedic surgeon at Jersey General. Kenny's last conversation with Mark was something about a mouse. A mouse? Preoccupied as usual he can't remember. Harboring a guilty conscience, he goes to the Delaware rodeo and offers his services at the first aide station. Kenny had always said they needed help, but he had been too busy. There he rescues Kerri Hill, the "Mouse", from an uncalled for injury. He figures she must have been Kenny's significant other and vows to protect her from the brewing danger on the circuit. Kenny would've wanted him to.
Meanwhile his conscience takes flight. Not only does he glory in telling the Almighty exactly how he felt about His cutting down Kenny in his youth, but he has to watch his growing attraction to "Mouse". When the threats to both Kerri and Banner take an ugly turn, traps are set, but is it Mark's heart that gets caught?
Book Links
Website
Facebook
Goodreads
Amazon Author Page
On Amazon
More Great Reads: