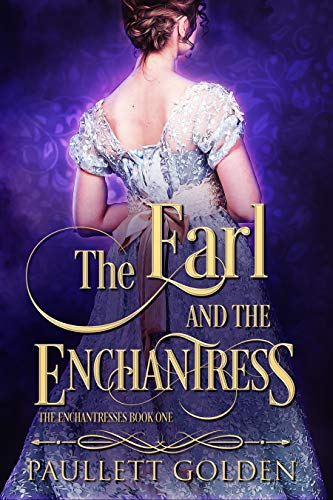 The Earl and The Enchantress : Paullett Golden
The Earl and The Enchantress
Not all scars can be healed with a kiss.
Sebastian Lancaster, Earl of Roddam, harbors a family secret so dark he has forsaken marriage to hide the past. When fate introduces him to Lizbeth, he believes he has met his perfect match—a woman with whom he can share passion without commitment.
Lizbeth Trethow risks everything to follow her heart until Sebastian's past returns to haunt them. Desperate to hide the blood on his hands, he sabotages their happiness. Everything depends on Lizbeth unraveling the truth and turning this villain into a hero.
This is the love story of Lizbeth and Sebastian as they battle metaphoric ghosts born of murder and enlightenment to be together.
Book Links
Website
Facebook
Twitter
Instagram
Amazon Author Page
On Amazon
More Great Reads: