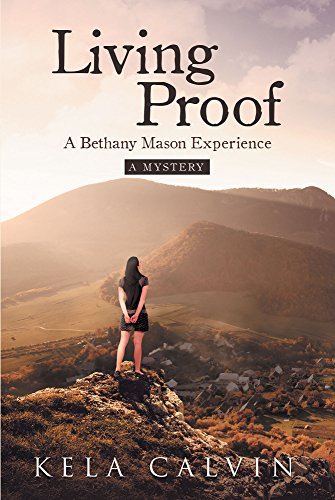 Living Proof : Kela Calvin
Living Proof: A Bethany Mason Experience
Bethany Mason is a woman who just served a fifteen-year prison sentence for the murder of her husband and child. Now that she is released, she wants to desperately clear her name, find out the truth about what happened to her family, and once again become a productive member of society.
She also suffers from mental health issues and does not want life's adversities to hold her back from any opportunities that she desires, to include reconnecting with the love of her life. However, her faith is tested as she is faced with a sudden case of real-life deja vu and finds herself once again pleading for her innocence.
Living Proof is a powerful novel that will relate to as well as motivate and inspire readers of all backgrounds. It is a story for all who has faced trying times, who has the courage to press forward and create their own living proof testimony.
Book Links
Website
Facebook
Goodreads
Publisher
Amazon Author Page
On Amazon
More Great Reads: