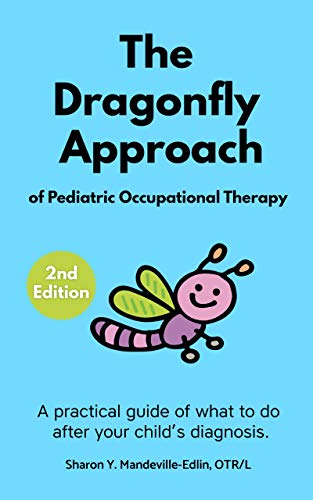 The Dragonfly Approach : Sharon Y. Mandeville-Edlin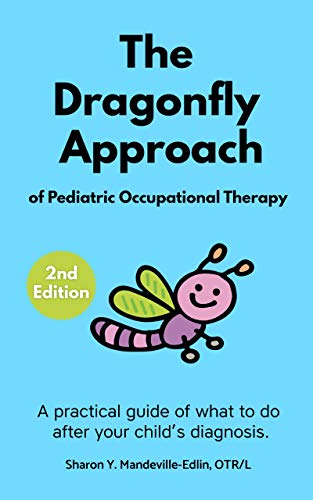 I am a 27-year seasoned holistic Pediatric Occupational Therapist who has heard so many of my parents ask such questions as, "Why didn't my doctor tell me this? Why won't anyone listen to me when I say there is something going on with my child? What do I do now that my child has been diagnosed? Why is diet so important? Will someone please write all of this down?"
I have written this book to fill the gap that occurs after a child is diagnosed. I have written it in a fun and playful way, but with all the professionalism necessary to guide you in the right direction after you have received the diagnosis, or are trying to discover, that your child may or may not have special needs.
The Dragonfly Approach contains information about retained reflexes, different forms of treatment, the importance of diet/nutrition (in the 2nd edition, which I'm working on now), and the team of professionals that your child may need to see (in the 2nd edition, which I'm working on now), plus much more. I will also give you the important questions to ask, checklists for you to fill out, and other helpful information that has been asked of me over the years.
The time is now to rid frustrated parents of the overwhelming feeling of not knowing which way to turn to get their child the help that they need. I want to end the disappointment parents often feel when they find out much later the route they should have taken or the questions they should have asked, therefore losing precious time.
The Dragonfly Approach is holistic and recognizes that each child and family is a unique unit. This book is written from my heart and contains my love and passion for what I believe I was put on this earth to do. It was written with experiences as a mother who has children of her own with their own set of special needs, as well as my own special needs of ADHD, dyslexia, retained reflexes, and sensory processing disorder. If you are looking for THE book to guide you in the right direction, you have found it!
A Change of Plans by Sharon Y. Edlin is also on Whizbuzz Books.
Book Links
Facebook
Amazon Author Page
On Amazon
More Great Reads: